Poverty Matters! is Wisconsin's only statewide conference on poverty.

The 2023 WISCAP Poverty Matters! Conference will be held on September 27 & 28 at the La Crosse Convention Center.
The registration fee is $150/person for one day, and $250/person for the entire conference.
The theme of the 2023 Poverty Matters! Conference is innovation and disruption. This theme reminds of the need for broad public and private partnerships to ensure all Wisconsinites can thrive.  Explore, connect and learn from over 40 breakout sessions.  Sessions cover important and relevant topics while offering practical tools, new approaches, new research, and success stories from across Wisconsin and beyond. Learners can choose from panel discussions, lectures or interactive sessions to meet your specific learning needs.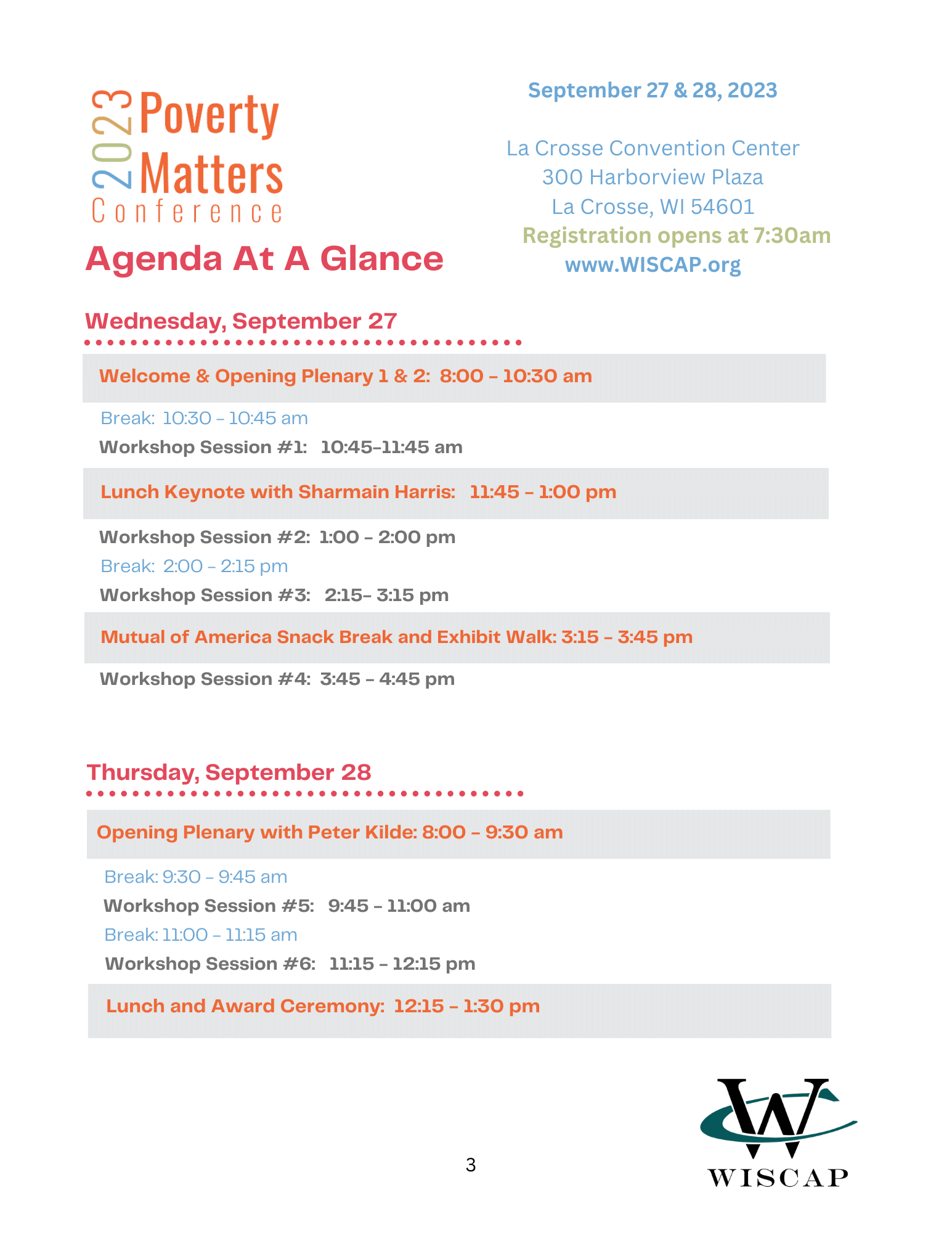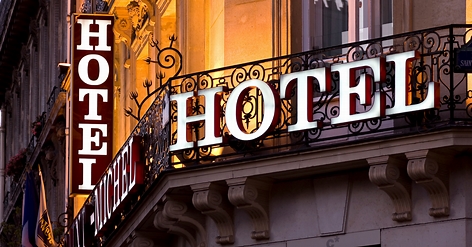 200 Harborview Plaza
La Crosse, WI
To reserve a room on September 26 or 27 please call the hotel reservation line OR use the online booking link below. The hotel block price ends September 5, 2023.
Hotel Reservation Desk (9am to 5pm CST)
608-784-6680
Radisson 24 hour Reservation
800-333-3333
As for the WISCAP Poverty Matters 2023 Group Rate